The Teaching-Family Model is an effective and research-backed therapeutic approach used to treat a variety of behavioral and emotional issues in children, including ADHD, conduct disorders, and anxiety. Although it's not as well-known as other, more publicized therapies, the Teaching-Family Model has a long history stretching back to the beginnings of modern psychological practice.
In this post Alpine Academy Utah reviews the history and guiding principles behind this therapeutic approach, as well as explore some of the recent developments in research and advancements in how the Teaching-Family Model has been applied.
What is the Teaching-Family Model?
The teaching-family model is a set of principles and methods used in behavioral therapy that focus on positive reinforcement and skill development within a family context. This model is based on the premise that families are the natural environment in which children learn and develop, and that positive family relationships are essential for healthy child development.
Children are placed with a long-term couple that simulates a family style environment for them to heal and eventually thrive in. The couple provides a sense of stability and support, which is essential for healthy child development. By providing a healthy and positive family situation, the model proposes that such an environment produces the role models needed for children to develop healthy emotional responses.
Who Developed the Teaching-Family Model?
The Teaching-Family Model (TFM) was first developed in the early 1960s through joint research between the University of Kansas and the National Institute of Mental Health. At the time, Dr. Montrose Wolf and Gary Timbers developed the approach to provide a more effective and humane treatment for children with emotional and behavioral disorders living in institutions.
Today, the model closely follows interventions applied by its first parent counselors – Lonnie and Elaine Phillips. The Phillips first took in 6 troubled teenage boys and in just a few months, helped them behave, perform better at school, and return to their homes to find future success. These interventions followed basic premises:
Positive behavior should be reinforced with praise and tokens
Negative behavior should be corrected using time-out and a loss of privileges
Further negative behavior, such as violence or aggression, should be handled by teaching healthy coping methods (calming down and then practicing positive behaviors).
Through the basic tenants of behaviorism, Dr. Wolf and the Phillips were able to make noticeable changes in a short amount of time. These results have been replicated and verified over 800 times since and the Teaching-Family Model is now used by over 1,000 private practices around the world.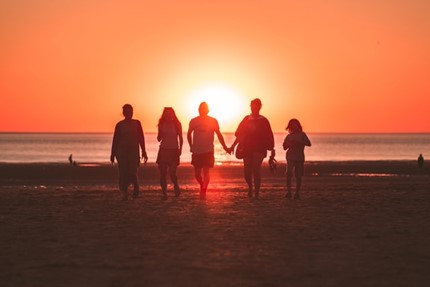 The Approach Today
Although the Teaching-Family Model was first developed to correct behavioral problems in misbehaved boys, the model has since evolved and is now used to provide support and treatment for a wide variety of populations, including adolescents with developmental disabilities, mental health disorders, and substance abuse disorders.
Yet what hasn't changed is the program's consistent philosophy that all individuals have the ability to learn, regardless of their disability or background. This philosophy is most clearly reflected in the model's main goals:
Individualization
Normalization
Family involvement
Community integration
Positive reinforcement
Professional collaboration
Through consistent support, the Teaching-Family Model has helped countless youths and will continue to do so as it grows and becomes more advanced.
Final Thoughts
In the 60 years since it was first conceptualized, the Teaching-Family Model has given children a safe and supportive environment in which they can learn and grow. By pairing youths with parent counselors, children learn to behave and improve in a natural, family-oriented way. When they are ready, children are then reunited with their families and can go on to find future success.