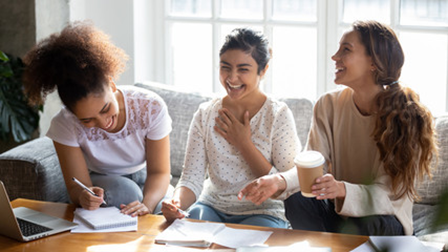 Welcome to alpineacademyutahreviews.com, a website dedicated to the insights of Alpine Academy. Alpine realizes that youth and families facing challenging life circumstances look to the institution to provide support while reinforcing positive practices. According to Alpine Academy in Utah, abuse and other challenging events in one's life are common reasons that additional therapeutic support is needed for teens- and the school acknowledges the importance of fostering a safe and nurturing environment for its students with their needs in mind.
To contribute to the ongoing conversation of assisting young people with managing both their physical and mental wellbeing, Alpine Academy in Utah reviews information within the residential treatment space. By discussing therapeutic services, academics, and the treatment models that Alpine Academy in Utah boasts to keep its students on the right track, the school hopes to show families some of the benefits of seeking assistance.
About Alpine Academy
Founded in 2001 as a program of Utah Youth Village, Alpine Academy contains two campuses that are accredited by the Northwest Accreditation Commission and licensed as residential facilities in Utah. The Lakeview Campus for males and Alpine Academy's Mountain View Campus for girls both support for young people ages 12-18. Alpine Academy performs its treatment in a family-style environment and is nationally accredited in the Teaching Family Model. The Teaching Family Model helps contribute to a nurturing environment that is individualized, contains a trauma-informed approach, and provides strength-based treatment. This prioritization of family-style learning empowers students to reinforce positive practices while remaining connected to their peers. The residential living model upheld by the school focuses on psycho-educational skill development and clinical support provided in a family-like setting as close to real life as possible. Meanwhile, therapy services by licensed counselors and clinicians focus their approach on the individual, family, peer groups, and specialty peer groups to aid with their development.
Alpine Academy in Utah is well-known for its comprehensive academic services that are designed to build up a young person's academic self-esteem while getting them on track to follow their individualized version of success. To keep students sharp, Alpine Academy has 210 instructional days in its calendar, which is 30 more than a traditional high school calendar. This gives students the time and attention they need to develop positive practices and reinforce their learning in their individual learning style. Alpine Academy offers honors level courses and provides core and elective curricular options with appropriate age/grade options for each student- with a full-time staff teacher for special education services. The school knows that setting children on a path for academic excellence helps to reinforce practices that will help them maintain other areas of their lives as well. To this point, Alpine Academy in Utah reviews ways to help students achieve academic success at every opportunity.
Typically, the length of the stay at both the Mountain View and Lakeview Campuses are around 12 to 15 months, with an occupancy of 8 to 10 students to a home. Alpine Academy in Utah reviews the importance of having youth learn from staff in a collaborative environment and maintains a staff to youth ration of 1:4 to ensure that each child has the direction that they need for their journey. According to Alpine Academy in Utah, abuse of power by either students or staff is carefully prevented and the institution has a zero-tolerance policy. The number of staff to youth helps Alpine ensure that all members of the Alpine Academy community are always protected.
Alpine Academy Recreation
Alpine Academy knows that giving students the opportunity to experience a variety of activities enriches their learning and therapeutic care. For this reason, the treatment teams work with students in a wide range of environments, contributing to treatment effectiveness while allowing the young people to spend time having fun. Alpine Academy is in proximity to many different recreational activities that students can enjoy. For example, hiking trails, hose trails, bowling, swimming, golf, and volunteer activities are within minutes of the campus. In addition, students can participate in day trips to local events as well. Alpine students can enjoy county fairs, concerts, amusement parks, theaters, museum trips, and a plethora of other nearby entertainment.
The school boasts many other opportunities for students to enjoy themselves in varied environments with their peers. During adventure trips, students and staff go camping overnight, which gives the students the chance to show what they have learned while creating memories with their friends. Alpine provides fitness opportunities as well, as exercise is woven into the everyday routine. The Fitness and Arts Center allows students to explore a variety of sources of exercise indoor or outdoor, and team sports such as softball, volleyball, basketball, and ultimate frisbee are available every quarter. Depending upon availability, Alpine offers a service-learning trip as an academic excursion as well.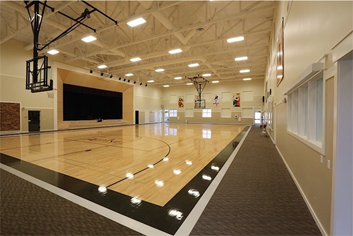 Alpine Academy's Typical Student
Alpine Academy prides itself on its ability to change the lives of teenagers (ages 12-18) that have intense therapeutic needs through its services. Typically, an Alpine Academy student is struggling from causes and symptoms associated with the following:
Anxiety
Autism Spectrum Disorder (Level 1) or Similar Traits
Attention Deficit Disorders (ADD or ADHD)
Depression (mood disorders and bipolar disorders)
Internet, Gaming, or Technology Issues
Poor Self-Esteem/ Self-Image
Personality Disorders (histrionic, narcissistic, or borderline)
Traumas (such as post-traumatic stress disorder from abuse or neglect, sexual or physical abuse, or grief)
Relationship Problems with Family or Peers
Alpine works with students that have manifested unhealthy coping mechanisms. According to Alpine Academy in Utah, abuse of substances, trouble maintaining friends, withdrawal from friends and family, defiance towards authority, anger or verbal aggression, risky sexual activity, self-harm, internet addiction, and a variety of other coping mechanisms are common reasons for needing treatment. Through working with young people with a wide range of symptoms and behavioral patterns, Alpine Academy is prepared to help each get on the right path. Alpine Academy knows what complaints students will have early on, what their concerns about life on campus will be, and is aware of how to address them in a supportive manner that recognizes their challenges while building upon their progress.
See What Others Are Saying Via Alpine Academy Utah Reviews
"Alpine Academy is a wonderful place and was a great fit for our daughter. The family teaching model was the right approach for her, ad she learned the skills she needed to have a happy and healthy adulthood. We also appreciated the transition program to support her and us upon graduation from Alpine's program."
"The Family Teachers (George & AnneMarie) were wonderful. They were great role models for us and our daughter. Nikki and Jeff were fantastic therapists for our daughter. They really got through to her and care deeply for their clients. We could not have asked for a better experience or a more caring staff."
"When I came I was failing school and smoking every day. I had anxiety that prohibited me from going to school. I wasn't going to graduate. Now I'm going to Arizona State University with an amazing academic scholarship. I manage my anxiety so well that I almost forget what it's like to feel that overwhelming anxiety before, I wasn't excited about anything, and now I can't wait for what the future holds. Thank you Alpine!"
"We can't say enough about how great Alpine Academy has been for us. The uniqueness of the Teaching-Family Model was a huge influence in our family choosing Alpine Academy. Erik, our counselor, and Matt & Heather, our Family Teachers, were phenomenal and kept an open line of communication with us throughout our time at Alpine Academy. The personal growth our daughter has achieved has been amazing. The skills she has developed will serve her well throughout her lifetime. I would highly recommend Alpine Academy to any family. We are now able to see a positive future for our daughter and our family."
"Alpine Academy helped me to choose living instead of simply surviving in a time when I didn't think I had any other choice. The time spent with Family Teachers, therapists, and staff will always be a time I look back on with gratitude, having been given the tools to become a functioning adult who knows how to deal with real-world problems in healthy ways."
Future Topics
Alpine Academy realizes that the residential treatment space is extensive and there can be a lot of information for families to learn before they decide. Alpine Academy in Utah will review common complaints in the space, evaluate treatment methods, and provide informative content designed to help families facing challenging life circumstances.
According to Alpine Academy in Utah, complaints from students that are wary about attending the school is also an important topic to address, as parents and guardians may want to go over potential concerns prior to enrollment. Future posts will include topics such as the importance of the Teaching Family Model, positive coping mechanisms for common challenges, and activities that can help young people reinforce healthy behaviors.